Alexander Grüner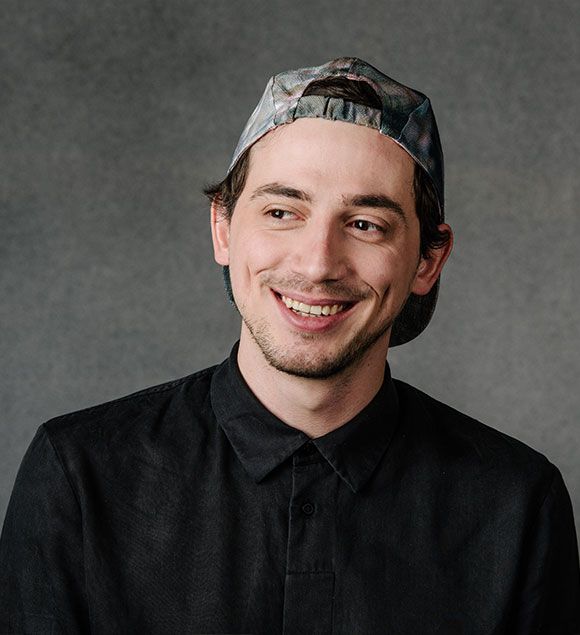 Alexander Grüner, geboren 1989, studierte Medienkunst an der Bauhaus-Universität Weimar. Während des Studiums arbeitete er für das Theater Erfurt im Bereich Ausstattung und Video mit ersten Assistenzen. Für den Verein »FOTOINIT« realisierte er Raumkonzepte für Ausstellungen und Messen.
Von 2017 bis 2020 war er als Ausstattungsassistent am DNT Weimar engagiert. Parallel dazu entstanden hier eigene Ausstattungen für den Monolog »Captain Of The Bible Quiz Team«, die Improvisationsreihe »Die besten Filme aller Zeiten - leicht gekürzt«, das Inszenierungsprojekt »Homo Empathicus« (Regie: Angelika Andrzejewski und Bastian Heidenreich) sowie für die Produktionen »Trutz« (Regie: Enrico Stolzenburg), »Der Eisblumenwald« (Uraufführung, Regie: Clara Kalus), »Identität Europa« (Uraufführung, Regie: Katrin Hilbe / Rafael David Kohn) und »Brüder und Schwestern« (Regie: Hasko Weber). Zudem entwarf er die Kostüme für »Restleben« (Uraufführung, Regie: Sebastian Martin).
Als freischaffender Bühnen- und Kostümbildner arbeitet er in dieser Spielzeit u. a. am TAK Liechtenstein, an der Staatsoperette Dresden und am DNT Weimar.