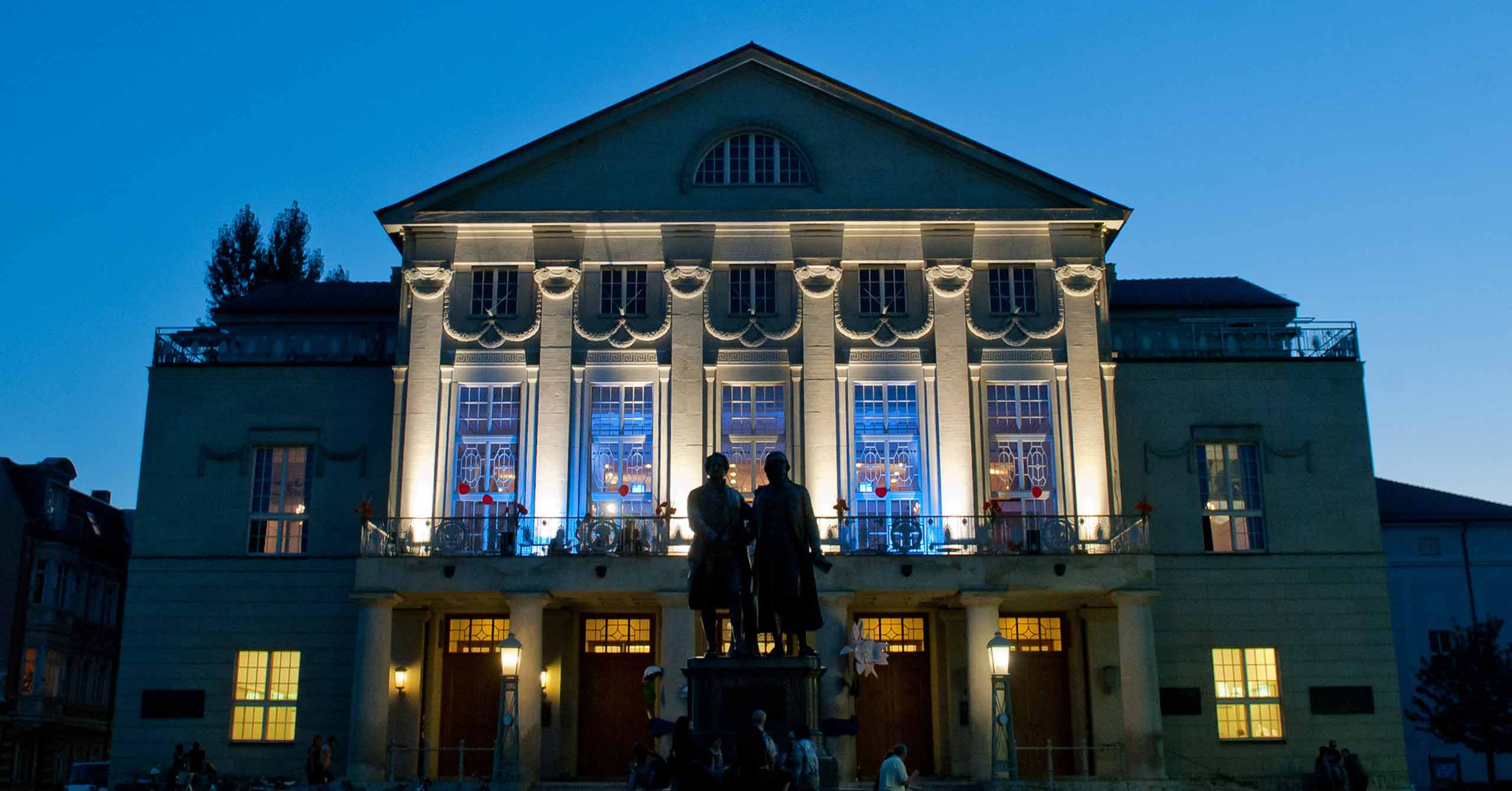 am e-werk weimar (Open-Air)

Premiere

17.06.2022
The robbers
Play by Friedrich Schiller
"I am disgusted with this age of puny scribblers," Karl Moor roars in his student digs, although in truth he is ready to make amends to his father, who is enraged by Karl's way of life, and to return home to the bosom of the family where beautiful Amalie awaits him .... If only it weren't for Franz, "the scoundrel", who believes he as the unloved second son can only conquer his place in the sun by scheming.
That is why virtuous Karl becomes a robber and murderer, while his brother Franz maintains the mask of the concerned son towards their father – until the bitter end.
Schiller's first work, which premièred in Mannheim in 1782 where it caused huge audience furore, is made for an adventurous open-air spectacle. The young poet's revolt against ossified social hierarchies, the wild cascades of words, catastrophes of mistaken identity, the melancholy glow of unhappy romantic love and an arsenal of characters that includes the 'established villain' as well as 'the noble outlaw' provide the framework for one of the most powerful plays in German theatre literature. We invite you to follow us into the Bohemian forests at the e-werk and experience the duel between the brothers Franz and Karl. We hope you will emerge from the evening feeling like the première's audience did when the curtain fell, crying, cheering, and trampling in each other's arms.
The director is Jan Neumann, a familiar face for Weimar audiences thanks to many unusual performances. His Wilhelm Tell was nominated for the German theatre prize FAUST.
Jan Neumann (Regie)
Oliver Helf (Bühne)
Nini von Selzam (Kostüme)
Beate Seidel (Dramaturgie)
Fri 17.06.2022 // 19.30 o´clock
Premiere