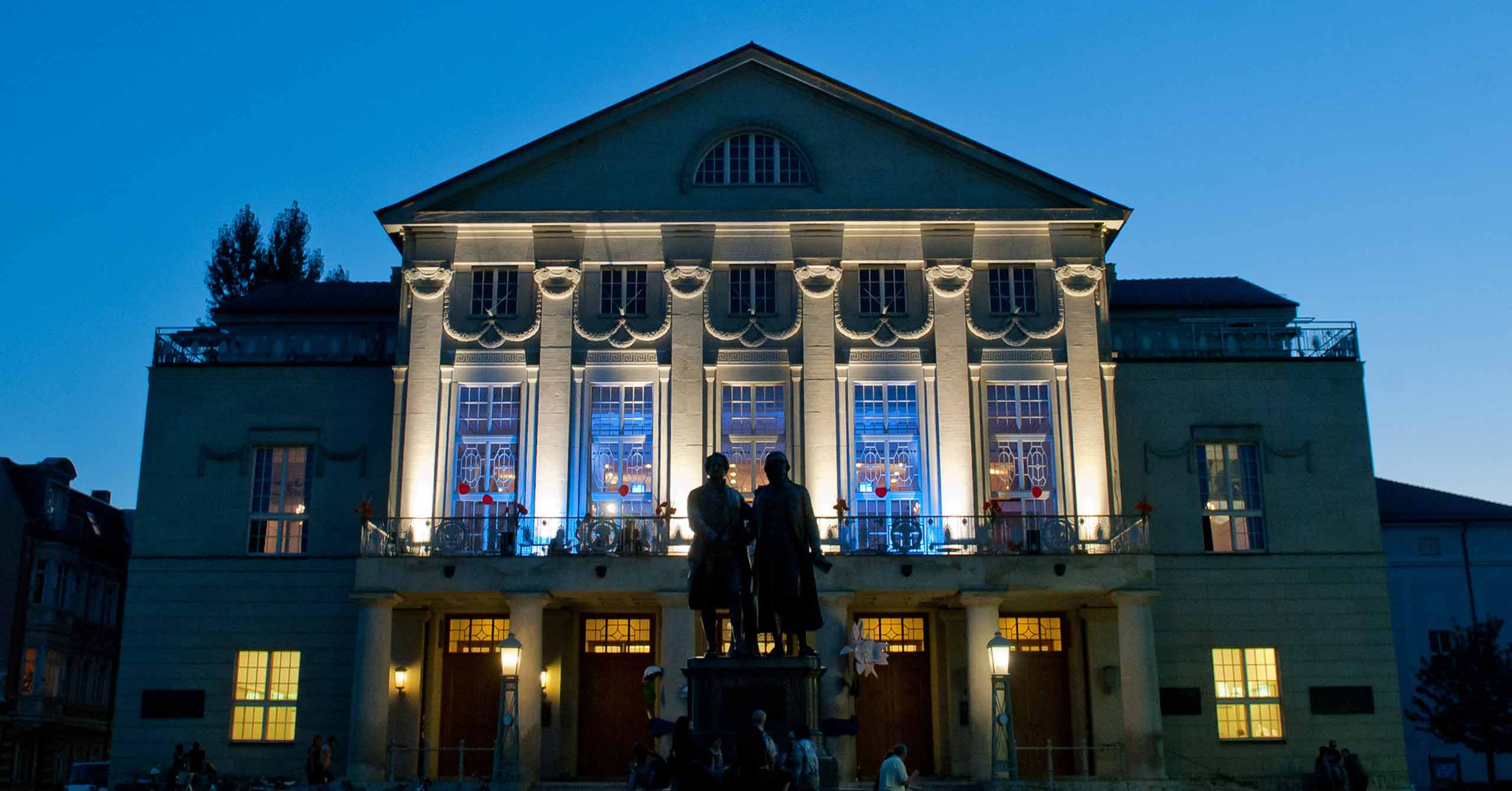 Dates & Tickets
Sat 12.02.2022

// 20.00 o´clock
Tue 22.02.2022

// 20.00 o´clock
e-werk weimar (Maschinensaal)

Premiere

20.01.2022
Treuhandkriegspanorama
Play by Thomas Freyer · World Premiere
In the historically unique transformation process of reunification, the Treuhandanstalt also put the East German potash industry under scrutiny. The Thomas Müntzer potash mine in Bischofferode produced particularly pure potassium chloride and therefore was of outstanding importance as a key foreign exchange earner for the GDR. Hopes were high among workers that they would survive the transition to a market economy, albeit not unscathed. However, on 31 December 1993, after much effort, strategic consideration and an exhausting hunger strike, the factory was closed. It only became public in 2014 that the efforts of the workforce had little chance of success from the outset, because the merger of the East and West German potash industries (and thus the closure of the Bischofferode plant) had already been decided in secret. The trail of events of Bischofferode and their outcome points to the present: to voter behaviour in the eastern federal states, to the statistically proven greater disenchantment with politics and the loss of confidence in democratic procedures on the one hand, and, on the other hand, to an industrial structural change that has taken place throughout Europe (and will continue in the wake of climate change) and has caused ruptures in biographies that provoke grief and anger. In the course of reunification, these ruptures have often manifested themselves in hatred of the Treuhand, this "memory-cultural zombie of reunification that people tend to slave away against in a predominantly negative way" (Marcus Böick). The DNT addresses this part of the history of German reunification with a commissioned work. Using central motifs from Werner Tübke's 1,722sqm Peasants' War Panorama Early Bourgeois Revolution in Germany, playwright Thomas Freyer and director Jan Gehler, both of whom grew up in Thuringia, have developed an evening of theatre that takes a differentiated approach to the events in Bischofferode. The result is a documentary performance in which as many different viewpoints as possible will have their say: both of those who witnessed the events at the beginning of the 1990s and those of the people who controlled and organised the structural change.
Cooperation with the State Archive of Thuringia and the Institute of Contemporary History Munich-Berlin, sponsored by the Cultural Foundation of the Free State of Thuringia and GLS Treuhand e.V.
The author is a scholarship holder of the Stiftung Preußische Seehandlung Berlin.