Daeyoung Kim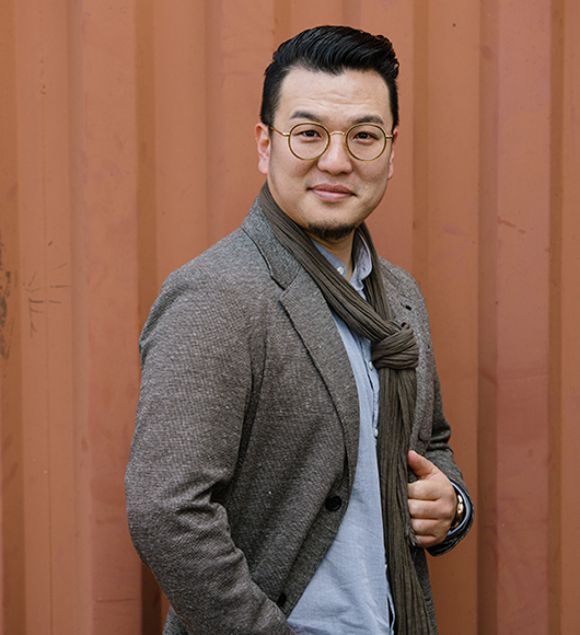 Der Bass Daeyoung Kim, geboren 1980 in Korea, gab bereits im Alter von 19 Jahren sein Debüt auf der Opernbühne in Seoul als Sarastro (»Die Zauberflöte«). Von 2002 bis 2005 studierte er Gesang an der National University of the Arts in Korea, bevor er von 2008 bis 2011 sein Diplom und die Meisterklasse bei Siegfried Jerusalem an der Hochschule für Musik in Nürnberg machte. Während seiner Ausbildung arbeitete er außerdem u.a. anderem mit Simon Yang, Bonaldo Giaiotto und Enza Ferrari.
Im Mozartsommer 2009 sang Daeyoung Kim an der Bayerischen Kammeroper den Sarastro. Nach zwei Spielzeiten als Mitglied des internationalen Opernstudios am Staatstheater Nürnberg wurde er 2011/12 ins Festengagement übernommen. In den folgenden zwei Jahren war er dort u.a. als Don Profondo (»Il Viaggio a Reims«), Hans Foltz (»Meistersinger von Nürnberg«), Zuniga und Escamillo (»Carmen«), Daland (»Der Fliegende Holländer«), Ferrando (»Il Trovatore«), Sulpice (»La fille du Regiment«) und Leporello (»Don Giovanni«) zu erleben.
Daeyoung Kim sang unter dem Dirigat von Joerg-Peter Weigle bereits mit dem Philharmonischen Chor Berlin und nahm äußerst erfolgreich an verschiedenen internationalen Gesangswettbewerben wie »Alexander Girardi« und »Anselmo Colzani« (2006) sowie dem Placido Domingo »Operalia« Competition in Kanada (2009) teil. Zudem gewann er als erster asiatischer Sänger 2008 einen Preis beim Concurso Internacional de Ejecucion Musical »Dr. Luis Sigall« in Chile. Gastengagements führten ihn 2013 als Leporello an die Korea National Opera und 2016 als Sarastro an das Opernhaus des Seoul Arts Center.
Seit der Spielzeit 2013/14 gehört Daeyoung Kim zum festen Ensemble des DNT. Zu seinen bisherigen Partien am Haus zählen König Heinrich (»Lohengrin«), Osmin (»Entführung aus dem Serail«), Colline (»La Bohème«), Massimiliano (»I Masnadieri«) und Sarastro (»Zauberflöte«).