Olivia Warburton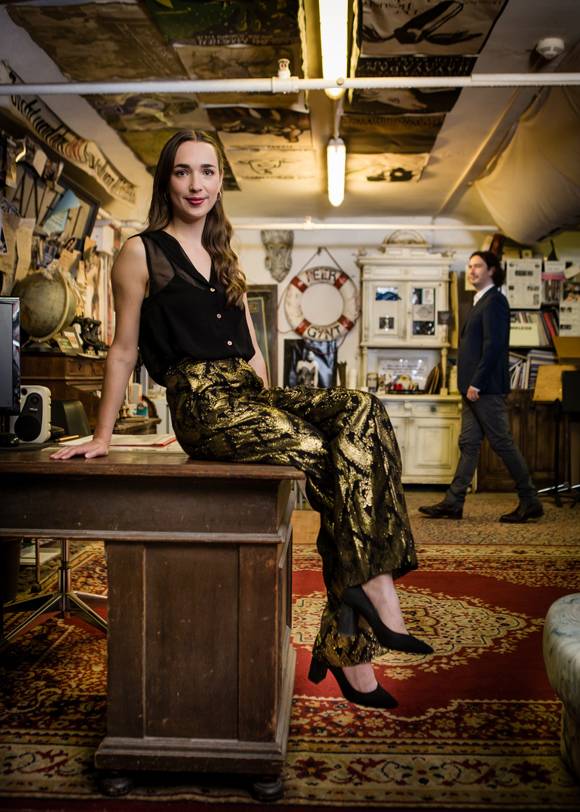 Olivia Warburton schloss ihr Studium an der Royal Academy of Music bei Caitlin Hulcup, Florian Thomas, Yvonne Howard und Jonathan Papp mit Auszeichnung ab. Anschließend vertiefte sie ihre Ausbildung an der Hochschule für Musik und Tanz in Köln, bei der Internationalen Sommerakademie am Mozarteum in Salzburg und an der Georg-Solti-Akademie in Castiglione della Pescaia, wo sie mit Künstlern wie Richard Bonynge, Barbara Frittoli und Robert Frontali arbeitete. Sie ist Preisträgerin des 1. Internationalen Haydn-Wettbewerbs.
Mit Partien wie Euridice (»L'anima del Filosofo«), Zerlina (»Don Giovanni«), Fuchs (»Das schlaue Füchslein«), Ernando (»Venceslao«), Poppea (»Agrippina«) sowie in den Titelrollen von Händels »Teseo« und Purcells »Dido und Aeneas« war sie u. a. am Bloomsbury Theatre, in der Royal Academy Opera, in der Royaumont Abbey, bei den Händel-Festspielen Halle, dem Londoner Händel-Festival und dem The Grange Festival zu erleben.
Olivia Warburton hat im Konzertbereich u. a. mit dem Göteborger Sinfonieorchester und dem Orchestra of the Age of Enlightenment sowie mit Dirigenten wie John Adams, Laurence Cummings und Masaaki Suzuki gearbeitet. Sie trat als Liedsängerin u. a. in der Wigmore Hall, beim Oxford Lieder Festival und beim Aldeburgh Festival sowie als Solistin in Oratorien u. a. in St John's Smith Square, St Martin-in-the-Fields and Kings Place in Erscheinung.
Ab der Spielzeit 2021/2022 ist Olivia Warburton Mitglied des Thüringer Opernstudios am DNT Weimar.