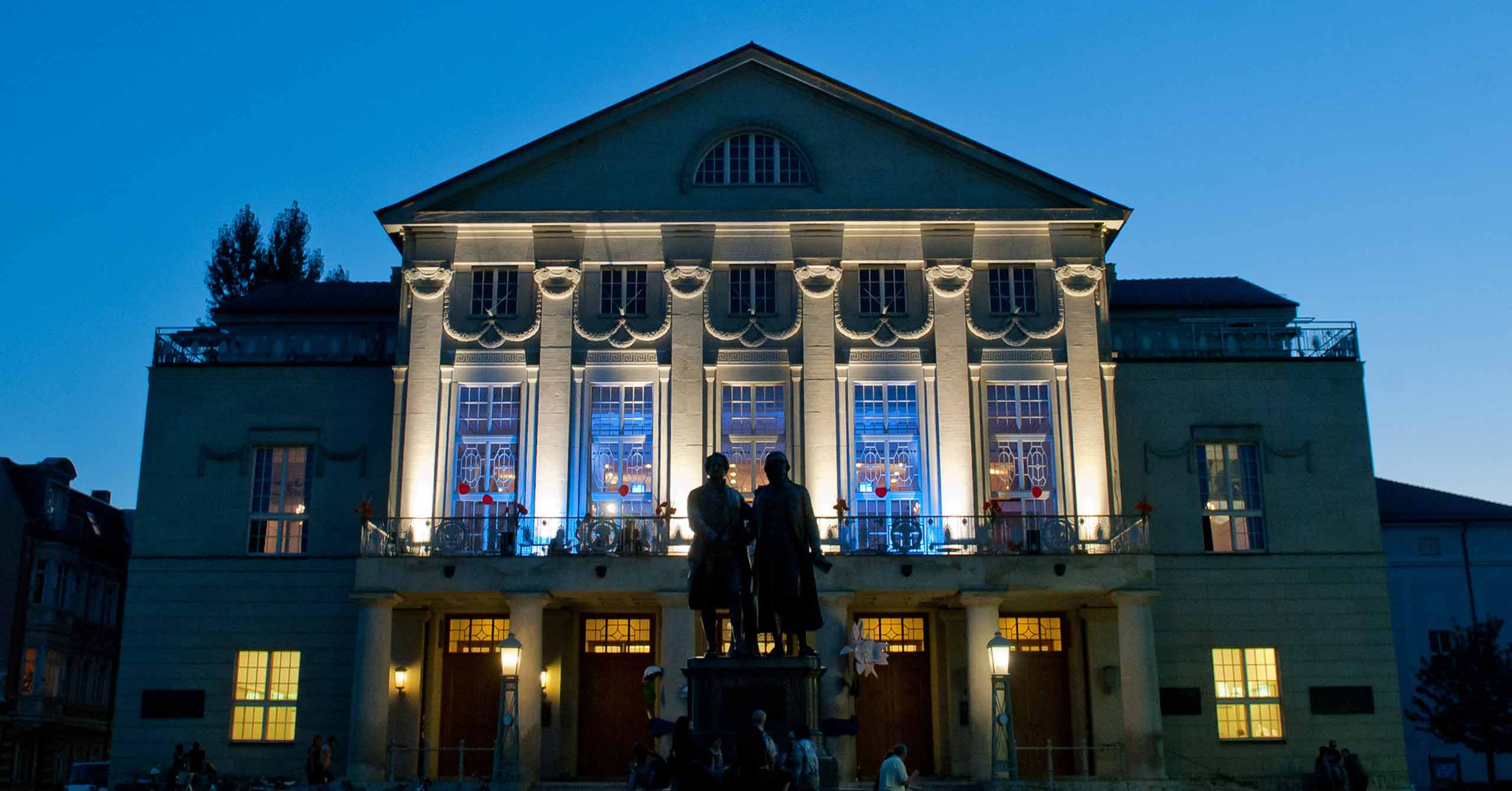 Studiobühne

Premiere

05.06.2022
Of fathers and sons
An intergenerational theatre project by the Junges DNT (Young DNT) · World Premiere
What images and stories of their fathers did sons grow up with until the 1990s? What are the differences in the narratives from both East and West Germany regarding masculinity? Why haven't eastern men been adopted as a role model in the West? What potential, if any, of this male model that originated in the East is being lost?
The fall of the Berlin Wall in 1989 offers a historically unique opportunity to take a closer look at the development and change of gender roles under different social conditions. Sociology describes differences in male identity construction in East and West. What is still visible 30 years after the German reunification? High time to take stock.
An intergenerational cast of ten men from Weimar and the region goes in search of traces of experienced and lived images of masculinity. Which values and characteristics of their fathers have sons kept, changed, rejected, or passed on?
The result is a play development in which images of men then and now as well as biographical fragments are rendered visible on stage in high-contrast juxtaposition and cooperation. The theatre becomes an arena of struggling to find an answer to the question: "When is a man a man?" In exploring the mythical figures of father and son, we want to question societal expectations of men and look for (new) male role models.
We are looking for players for the project's cast who define themselves, are defined and/or see themselves made visible under the term 'man'.
Stephan Mahn (Regie)
Petra Linsel-Mahrer (Bühne & Kostüme)
Angelika Andrzejewski (Dramaturgie)
Sun 05.06.2022 // 20.00 o´clock
Premiere